No FTP Installer (Opencart 2)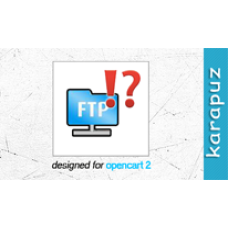 This is a free product. You can download files right on this page in the 'files' tab below.

This file allows to upload extensions without using ftp at the 'Extension Installer' page. It can be useful when your ftp is not configured or your hosting aborts the installation procedure for some reason.
| | | | |
| --- | --- | --- | --- |
| File | Size | Compatible Opencart Versions | Added |
| no_ftp_ver1.2.0.zip | 1.76KB | 2.0.1.0, 2.0.1.1, 2.0.2.0, 2.0.3.1, 2.1.0.1, 2.1.0.2, 2.2.0.0, 2.3.0.0, 2.3.0.1, 2.3.0.2 | 2017-08-08 23:35:07 |