Search
Search Criteria
Products meeting the search criteria
This upgrade package is only for users who had purchased 'CSV Product Export' and still has an ac..
$0.35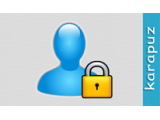 This extension allows to show products to specified customer groups only. If the user does not be..
The extension allows administrator to sell customer groups as regular products. Users with a spec..
$24.95