Upgrade to Task Scheduler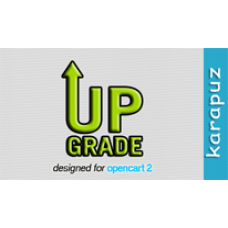 This upgrade package is only for users who had purchased 'Task Scheduler' and still has an access to the latest versions of that extension. If you do not have the access to latest versions of 'Task Scheduler', do not buy this item, it will not work for you. Instead, you should buy a full version of 'Task Scheduler for Opencart 2'.
Write a review
Your Name:
Your Review:
Note: HTML is not translated!
Rating:
Bad
Good
Enter the code in the box below:
| | | | |
| --- | --- | --- | --- |
| File | Size | Compatible Opencart Versions | Added |
| upgrade_to_ka_scheduler_ver2.1.1.ocmod.zip.zip | 46.35KB | 2.0.1.0, 2.0.1.1, 2.0.2.0, 2.0.3.1, 2.1.0.1, 2.1.0.2 | 2017-08-11 01:15:54 |
| upgrade_to_ka_scheduler_ver2.2.4.ocmod.zip.zip | 45.97KB | 2.2.0.0 | 2017-08-11 01:15:54 |
| upgrade_to_ka_scheduler_ver2.3.2.0.ocmod.zip.zip | 64.19KB | 2.3.0.0, 2.3.0.1, 2.3.0.2 | 2017-08-11 01:15:54 |